School Furniture Renovation - Desk & Chair Parts
---
Refurbish old school chairs and desks to save approximately 80% of the cost vs. buying new furniture. Easy installation using self-drilling screws, plus popular installation spacers, brackets and lift lid desk hardware replacements. Shop our vast selection of repair parts for student desks & chairs.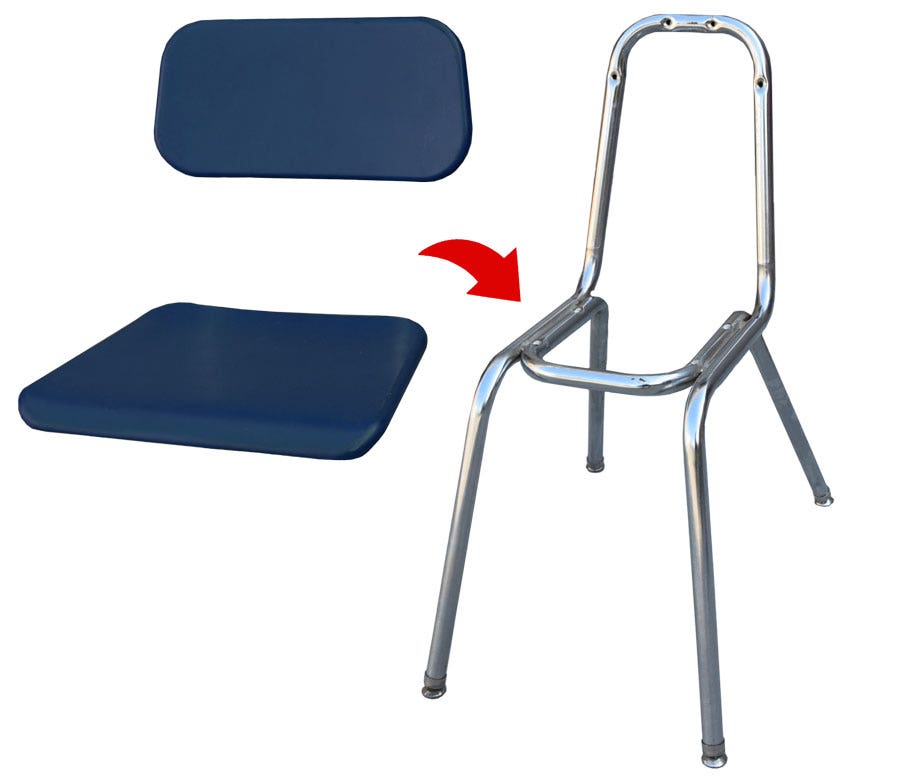 Choose from Available Colors & Sizes:
Desk Tops

Chair & Desk Seats

Chair & Desk Backs

Stool Tops

Fits Popular Brands of School Furniture!