Item Number Porcelain Dry Erase Whiteboards
Product Specifications
Board Material: Porcelain Surface Baked onto a 28-Gauge Steel Surface
Laminated to a 34-Gauge Galvanized Steel Backer Sheet
Frame Material: 1in. Wide x 7/8in. Thick Extruded Aluminum
Scratch Proof Surface
"L" Brackets and Marker Tray Included
Optional Add-On: 1in. Wide Aluminum Display Rail with Vinyl Cork
Free Shipping on Purchases of $1,500 or More on Select Whiteboards
Click to shop our wide selection of Marker Board & Dry Erase Board Accessories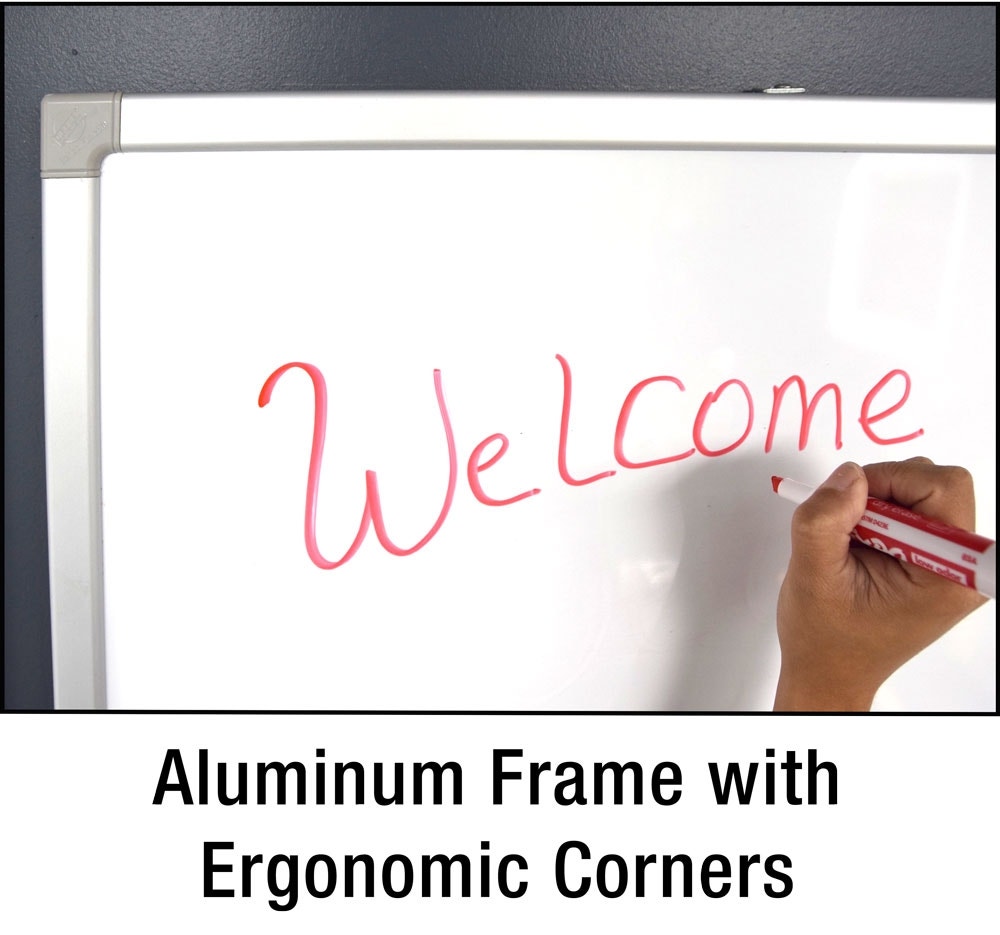 Porcelain Steel 50 Yr Warranty Whiteboards
The ultimate in durability and versatility. These porcelain steel dry erase boards are completely magnetic to allow the use of magnetic teaching aids. The durable porcelain-hard and scratch-proof surface will provide decades of use in any school classroom environment. Extruded aluminum frame construction and galvanized backer-sheet provides a sturdy writing surface and makes wall mounting simple and easy with the provided wall "L" Brackets. 2in. wide marker tray included. Three select sizes offer the popular upgrade of a 1in. wide Aluminum Frame Display Rail with Vinyl Cork installed onto the board. Magnawhite Porcelain boards are guaranteed and backed by a 50 year limited warranty.
Free Shipping within the Continental United States on purchases of $1,500+ on select Marker Boards
(Crating and Packaging Fees Will Be Added to Your Invoice) All Marker Boards 12 ft. & longer will include a "Cover Bar" and come in 2 separate pieces.
Click to shop our wide selection of Marker Board & Dry Erase Board Accessories
Printable Installation Instructions